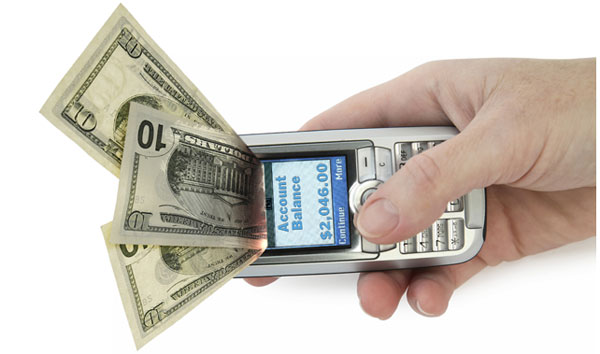 MUMBAI: Vodafone Group Plc's Indian unit and Bharti Airtel Ltd formed partnerships with the nation's largest banks to offer phone-banking services in a bid to boost revenue after competition pushed call rates to half a cent a minute.
Vodafone Essar Ltd will tie up with ICICI Bank Ltd, India's second-largest lender, to offer electronic payments, the companies said in a statement. Bharti and State Bank of India, the nation's biggest lender, said separately they will form a venture to provide money transfer and other banking services on mobile phones.
Mobile operators in India, in the world's second-biggest wireless-phone market, are offering new services after call charges plunged with the entry of players including NTT DoCoMo Inc and Telenor ASA. Through the mobile-phone partnership, the banks will be able to reach more customers including those in remote areas.
"Telecom today by far is the most powerful tool available for financial inclusion anywhere in the world," Bharti Chairman Sunil Bharti Mittal said at a briefing in New Delhi. "In our country we have seen the advent of mobile-phone telephony from a rich man's tool to now a facility that is available for all classes of society."
Almost half of India's population has no access to banking services, KC Chakrabarty, deputy governor of the Reserve Bank of India, said Nov 27. The government last year decided to tap the infrastructure created through the spread of mobile phones to rural areas to allow banks to reach more customers, the phone regulator said in a consultation paper in October.
Shares climb
Bharti, India's largest mobile-phone operator, rose as much as 3.8 per cent in Mumbai trading and gained 3.1 per cent to Rs 348.90 as of 3:20 p.m. The Bombay Stock Exchange's Sensitive Index advanced 1.6 per cent.
Bharti said its average monthly revenue per user plunged 20 per cent in the quarter ended September to Rs 202 ($4.50). Vodafone and New Delhi-based Bharti compete with 13 other mobile-phone companies in India, Asia's second-fastest growing major economy.
Domestic long-distance charges in the nation are at half the rates in China, Bangladesh and Pakistan, Bank of America Merrill Lynch said in a July report.
The number of mobile-phone connections in the nation rose 45 per cent in a year to 707 million at the end of October, according to data from India's telecommunications regulator.
Bharti and State Bank will jointly invest 1 billion rupees in the new venture, OP Bhatt, the bank's chairman, said at the same briefing.
The Reserve Bank of India has allowed 40 banks to offer mobile banking, Deputy Governor Shyamala Gopinath said in November. About 887,000 customers used the technology as of September, she said.